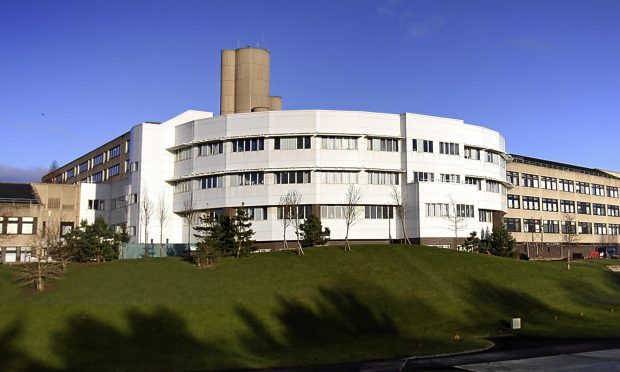 NHS Tayside has been accused of presiding over a "farce" by frustrated members of Dundee's deaf community. The health board arranged a recent consultation process to determine the next provider of interpreting services in the region.
Deaf people and interpreters were critical of the previous booking system used to order British Sign Language (BSL) interpreters for appointments. Through complications and restrictions with the system, it was claimed people reliant on interpreter services regularly turned up for vital medical appointments to find no interpreter present.
The system was branded "unworkable and unsustainable" by interpreters. In a letter drafted by representatives of Tayside Deaf Forum and sent to the health board and health secretary Shona Robison, members have questioned the latest consultation process and accused NHS Tayside of leaving deaf people in the dark.
Signed by Tayside Deaf Forum secretary Brian Hogan, the Forum warns: "NHS Tayside has failed the deaf community on a number of occasions in the past. Equality and Human Rights Commission cases have shown this to be true.
"It is disappointing therefore that NHS Tayside has constructed a policy for providing BSL interpreters to vulnerable people using a mathematical model that is more suited to ordering office equipment and boxes of photocopying paper.
"It will be disappointing and prejudicial to deaf BSL users if the proposed, largely in-house, models are accepted by the NHS Tayside Board. "It is very likely that the methodology used, the lack of pre-training for deaf BSL users in the scoring methods and the incompetence of those leading the consultation exercise breached NHS Tayside equalities and inclusion guidelines."
It is claimed local interpreters, who have already been left furious by NHS Tayside's handling of services, were not invited to join the consultation. One figure within the local deaf community branded NHS Tayside's handling of the situation "a farce".