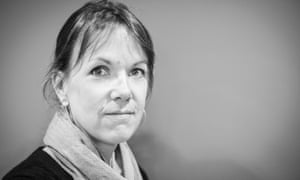 If you had to choose, would you keep your hearing or your sight? In answering this perennial question, most people choose sight, says Bella Bathurst in her fascinating book, which documents her own voyage into deafness.
But "if sight gives you the world, hearing gives you other people", and other people are as essential to our existence as air or light. To lose your hearing is to lose the social connections that make you who you are. It is to always miss the punchline; to feel forever a beat behind; to lose confidence, and identity, as well as pleasures that suddenly seem fundamental, such as music and birdsong. Dealing with these losses involves remaking yourself in profound and surprising ways.
Until she was 27, Bathurst writes, "I accepted the ordinary miracle of my senses, and I expected them to get on with the job". But then she found herself pushing up the volume on the TV, asking people to repeat things, missing the phone. Her boyfriend complained that she laughed at his jokes three minutes after he had told them. When she listened back to her interviews (Bathurst is a journalist, and has written books on subjects including lighthouses, bicycles and shipwrecks), she noticed that "all the grace of a conversation had gone, and now there were only a series of jolting observations".
Doctors told her that the hearing loss was likely to be a result of two past head injuries, that it was not treatable and that it was likely to get worse. She was given a bulky pair of hearing aids "the colour of a hernia gusset" and told to wear them every day. She spent the next 12 years adjusting to this new reality.
At first, the task threatened to overwhelm her. "Stupid and old" were the two words Bathurst associated with being deaf; she gave herself little sympathy, and others followed her lead. When she told people what was happening to her, they would often make stupid jokes ("Pardon?"). She would accidentally blank people, walk off in the middle of conversations, and then feel crippling embarrassment when she realised what she had done. Any social interaction became fraught with risk. She split up with her boyfriend and, as friends settled down and had children, Bathurst longed to do the same. But she was too angry, too sad and disoriented to form a healthy relationship.
She interviews a psychologist about why there is such a strong association between hearing loss and poor mental health (the incidence of depression is four times higher among those with hearing loss than the population as a whole). There is a distinction to be made between the 60,000 deaf people in Britain (those who have been born deaf, use sign language and have a distinct culture and community), and the 11 million deafened (those who have lost their hearing later in life, who largely do not sign).